How-to buy real estate properties with Cryptocurrency (Bitcoin – BTC, Etherium ETH, Binance Coin – BNB, Solana (SOL) and other Altcoins or Stablecoins) in Dubai?
Are you thinking about how do you buy real estate with cryptocurrency? InterGolden House real estate recognizes Crypto in real estate transactions, to buy properties for sale in Dubai and Sharjah. There are available apartments, townhouses, penthouses, villas, land/plots, and offices for sale and for rent in Dubai and Sharjah.
Dubai Freehold Areas: Dubai Marina, Jumeirah Beach Residence (JBR), Business Bay, Downtown Dubai, Dubai Creek Harbour, Dubai Hills Estate, Jumeirah Village Circle, Dubai Maritime City – Mina Rashid, Mohammed Bin Rashid City (District One - MBR City), Arabian Ranches 1, 2, and 3, Palm Jumeirah Island, Jumeirah Lakes Tower (JLT), Dubai Land, Umm Suqeim, Barsha Heights (Tecom), Dubai Sports City, Dubai Silicon Oasis, Dubai Sustainable City, Dubai Expo 2020, Bluewaters Island, Jumeirah Bay Island, Sheikh Zayed Road, Safa Park, La Mer, CityWalk Dubai.
How do you begin with cryptocurrency?
By initially setting up your Crypto wallet or your Crypto Ledger. Here are notable and popular Cryptocurrency wallets / Crypto Ledger used (in any order):
After setup, you are provided with words or seed phrase, they are normally a string of 12 to 24 words, depending on which wallet you use. These words or seed phrase are your lifeline in crypto transactions, and it is always suggested to write them down on a piece of paper or your diary and to never store it online nor any online cloud storage system.
When setting up, you will have a unique wallet address (depending on the wallet used), this wallet address is like your credit card number or account number, which is safe to publicize online. The wallet address is what you provide especially in sending or receiving cryptos.
Dubai real estate has started to accept cryptocurrency, which is deemed advantageous not only to house buyers and sellers but also to crypto investors looking to liquidate their crypto assets from their capital gains. In addition, the real estate property developers also must have Crypto wallets for the real estate and crypto transfer transactions to work.
What are the benefits and shortcomings of buying and selling real estate using Cryptocurrency in Dubai (BitCoin Transactions, Etherium Transactions, Binance Transactions, Solana Transactions, and such)?


A. Crypto benefits:
Cryptocurrency buyers, sellers, and all transactions are unidentified – you can only identify wallet address

Minimal transaction fees (depending which cryptocurrency is used)

Same-day and faster transactions than banking transactions

Able to use multiple wallets of different digital currency that are convertible to Cash via Crypto exchanges, Altcoins and Stablecoins like Tether (USDT), USD Coin (USDC), Binance USD (BUSD) and much more.

Less regulations and legislations involved in accepting crypto
B. Crypto drawbacks:
Exposed to inflation

Big time crypto investors or also known as 'big whales' conducting high volume of transactions that can affect liquidity of the crypto coin (if liquidity is not locked).

There are still some skeptic individuals wary of cryptocurrency, they are also known as the 'non- early technology adapters', these people neither accepts cryptocurrency as form of payment nor are they afraid of phishing and/or scam techniques.

Rules and regulations are being implemented in some countries, where Cryptocurrencies are treated as capital gains or as a commodity.
(Taxation on Cryptocurrency)
USA – 10% to 37%

UK – 10% to 20%

Netherlands – 31%

Australia – 50%

Canada – 33%
I want to convert my Bitcoin, Etherium, Binance, or meme coin(s) to fiat money currency to buy a property in Dubai, can I do that?
Yes, absolutely. There are many ways to do so,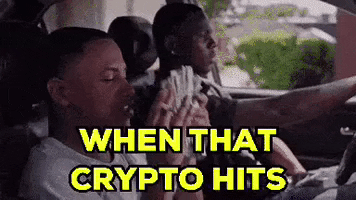 Third-party Cryptocurrency exchanges, these crypto exchanges normally charge a 5% standard commission fee. Two options with examples, you pay an additional 5% from the bitcoin transaction, or 5% from the bitcoin transaction will be taken out from the amount of bitcoin you want to be converted. Your crypto will then be converted to cash, some property for sale in Dubai accept cash payments, or you can choose to deposit it to your existing and valid bank account within the UAE.
If you have meme coin(s) like Dogecoin (DOGE) or Shiba Inu (SHIB) SafeMoon (SMI), note that some exchanges only accept Stablecoins, so you may have to convert them to Stablecoins then convert to fiat currency/cash.
Crypto Hodler – to – Crypto Hodler transactions / peer to peer crypto transactions.
I bought my real estate property through cryptocurrency; Can I get a refund after I pay by crypto?
Yes and no. Why?